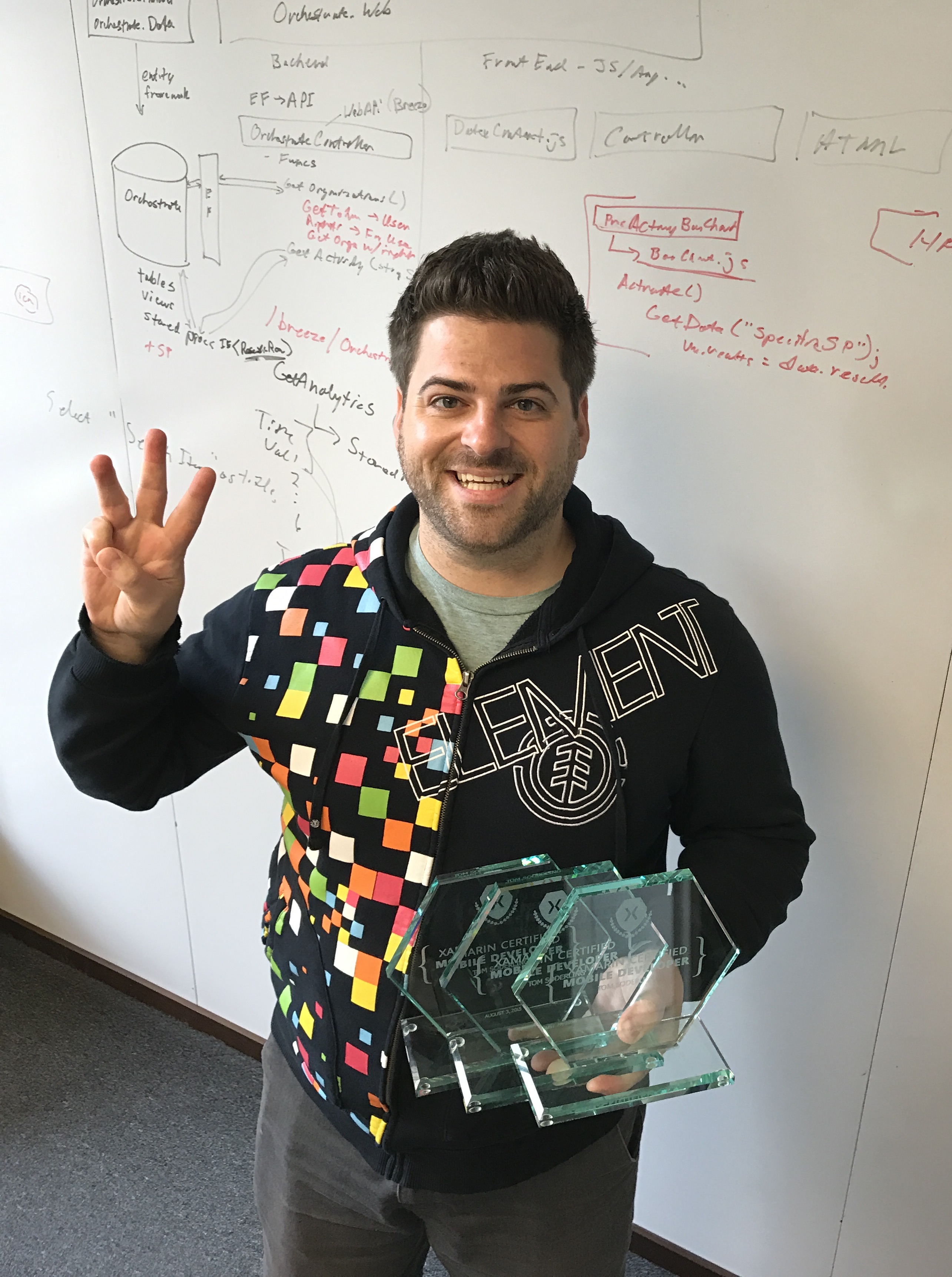 I'm an exuberant software developer, speaker, and open source contributor, with 10+ years experience building applications using the Microsoft technology stack. I specialize in developing cross-platform mobile apps using Xamarin technologies and am a 4-time Xamarin Certified Mobile Developer. (it's an old picture)
I live and work in the bustling center of "Silicon Prairie", Minneapolis MN, where I'm a Sr. Mobile Developer at Polaris Industries working on the
Ride Command
mobile app.
In addition to my professional work, I also have a couple personal apps in the iOS App Store (check 'em out, they're free!)
How Deep Is It?
Pickster
I regularly attend and speak at the
MN Enterprise Mobile
meetup for Xamarin developers, so if you're in the area I'd highly recommend checking it out.
Open Source
I wrote the UWP support for these two great drawing libraries that are popular among Xamarin developers:
NGraphics - a cross platform library for rendering vector graphics on .NET
NControl - a simple Xamarin.Forms wrapper control around the NGraphics library
Contact
I love meeting and connecting with new people, so let's be friends on Twitter!
Stuff I'm Working On
| | |
| --- | --- |
| Pickster 2 for iOS | |
| Pickster 2 for Android | |
| Fresh Beer for iOS | |
| Fresh Beer for Android | |